Donny
Looks like:
American Staffordshire Terrier / Mixed
Color:
Blue/Silver/Salt & Pepper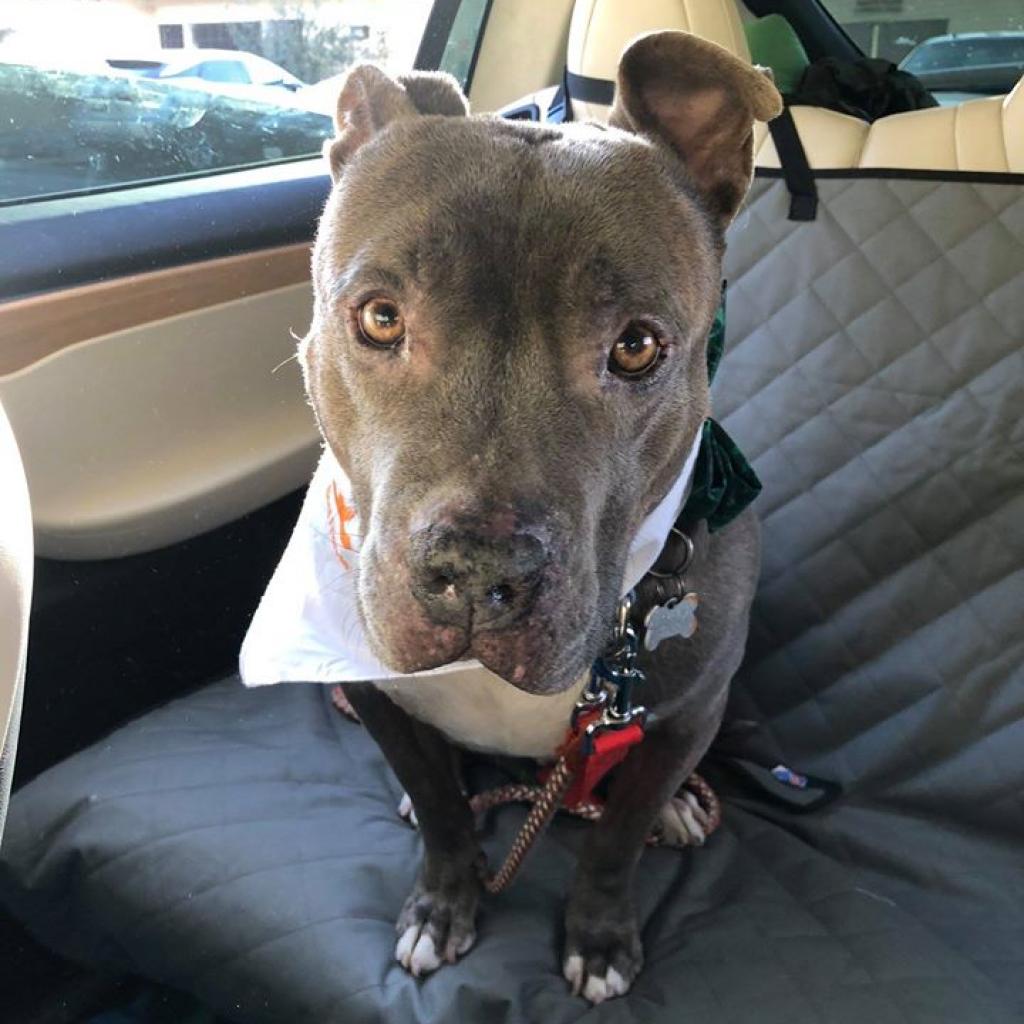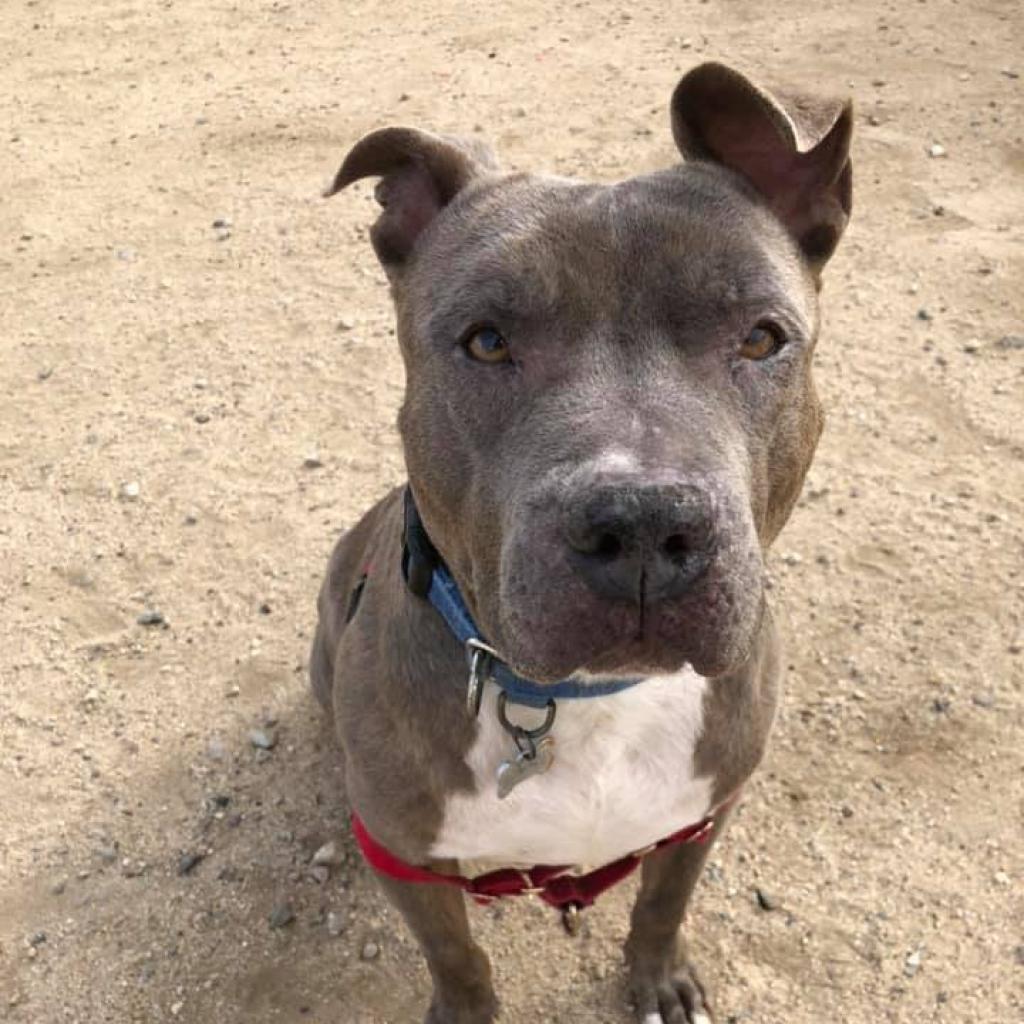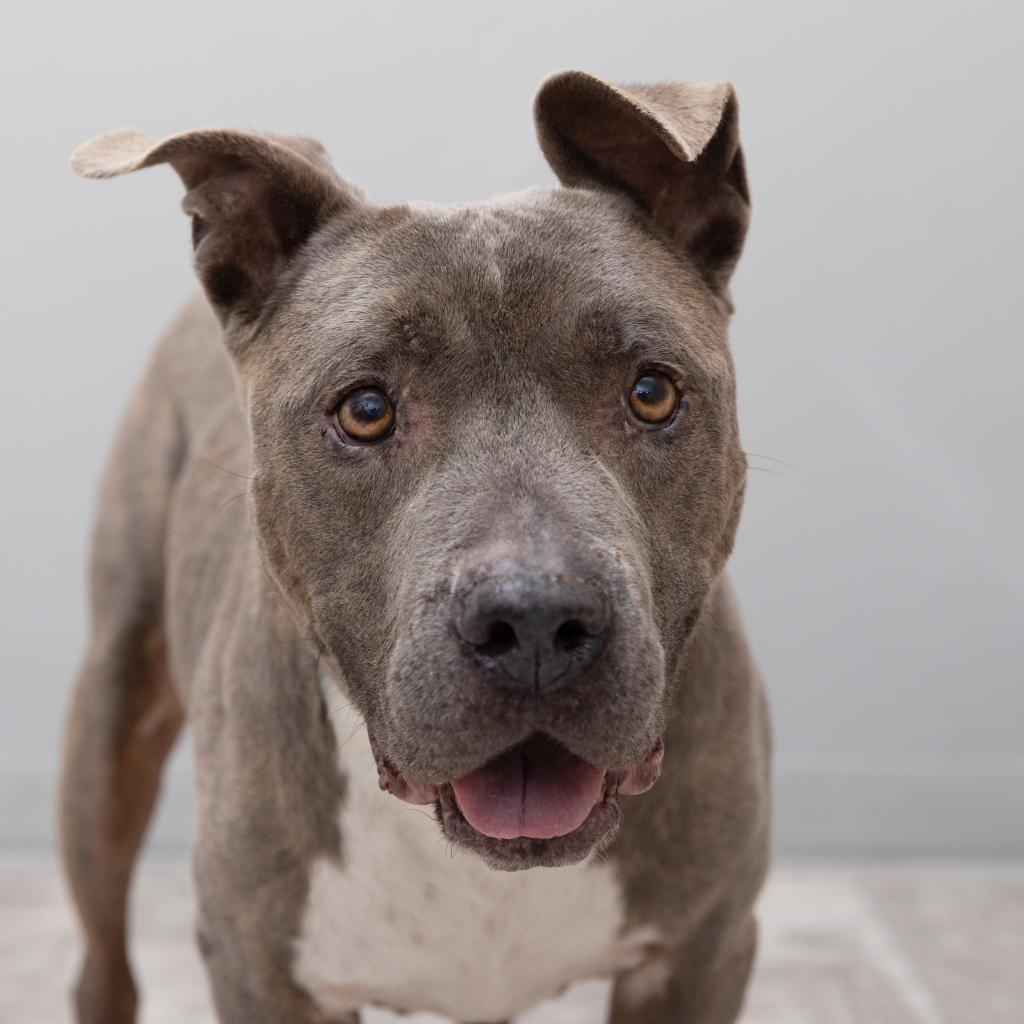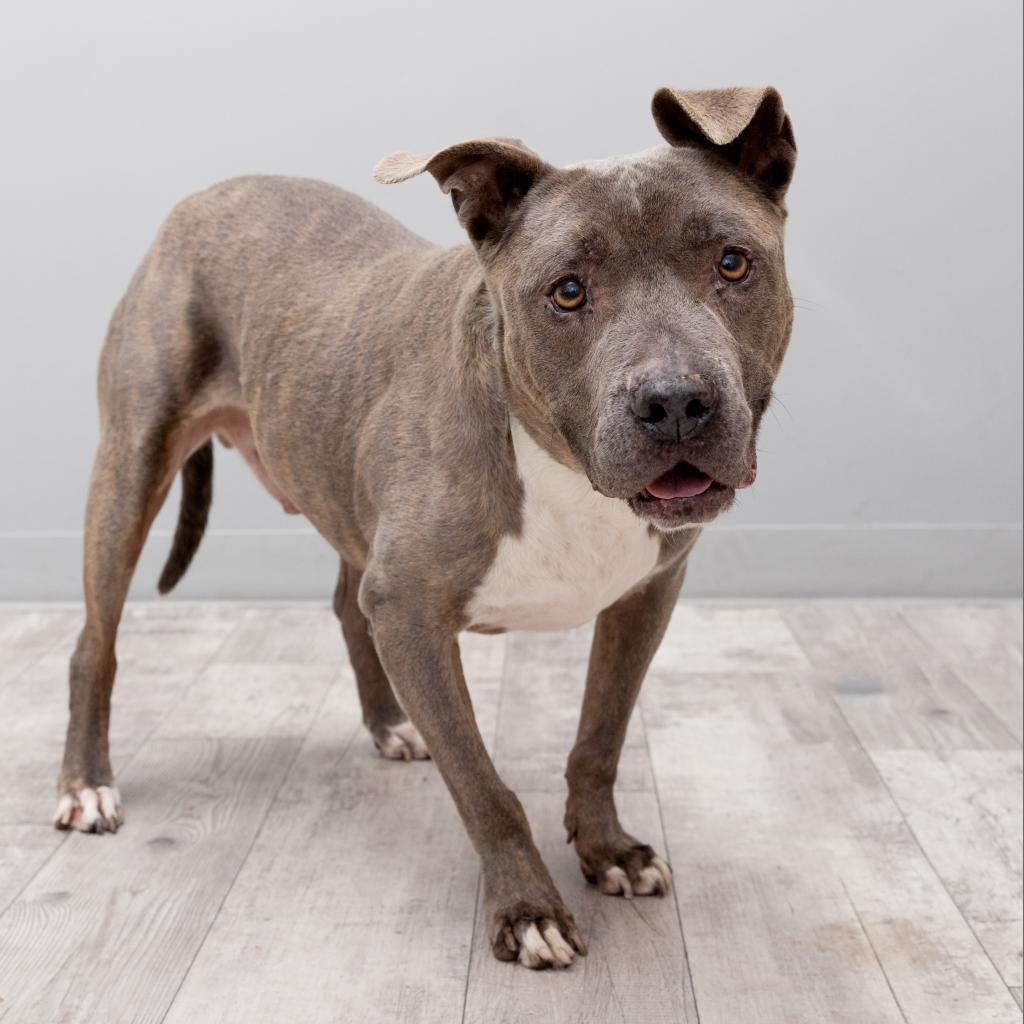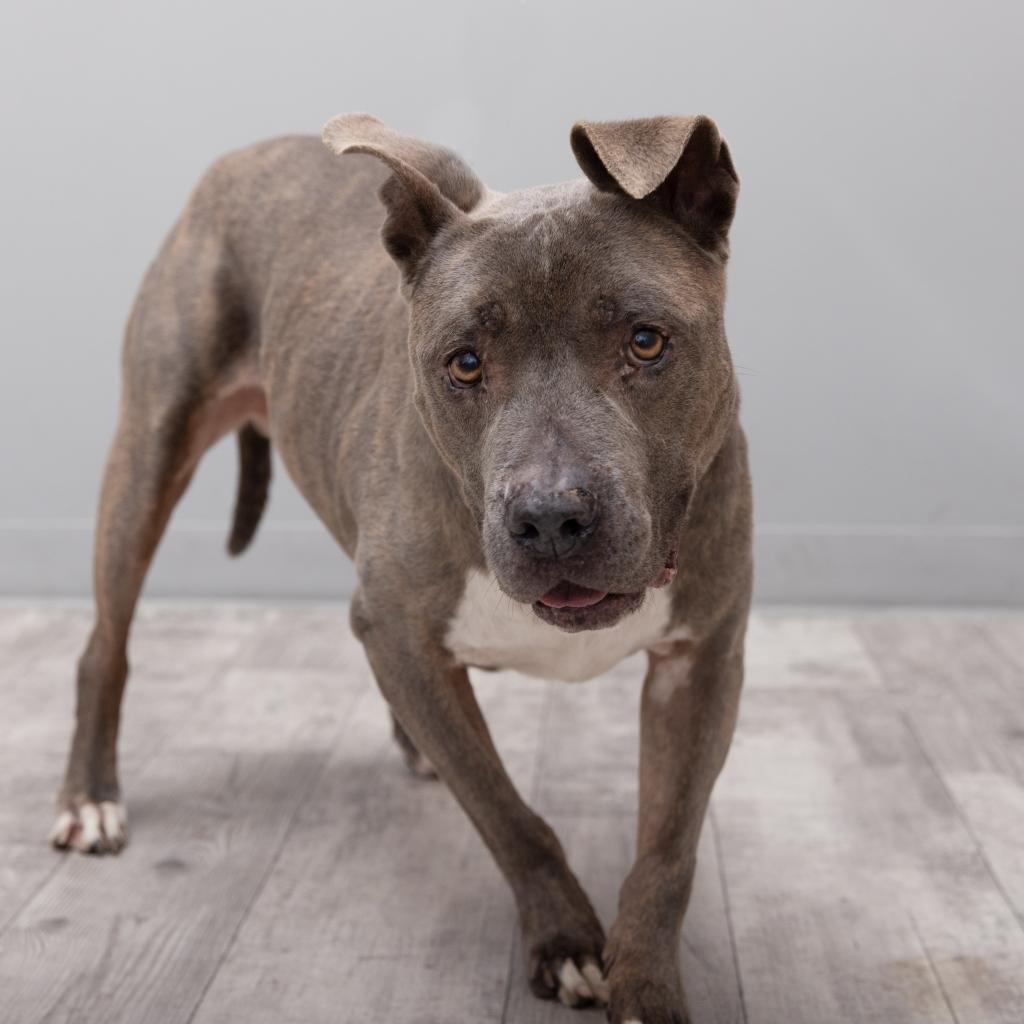 Description
Are you looking for an easy-going companion? Meet Donny! This boy loves a good snuggle with his people. Donny sits automatically when greeting people and is very gentle. If you're up for it, he'll sit by you forever and nudge you for more pets and back scratches whenever you stop. This couch potato is looking for an adult only home where he can be your one and only pet. He should also avoid too many stairs and have easy access to the outside to go potty. If you want to go for a cruise around the block, he really enjoys going for a ride in a doggy stoller! Hoping to adopt an awesome Netflix buddy? Look no further than Donny.
Additional Info