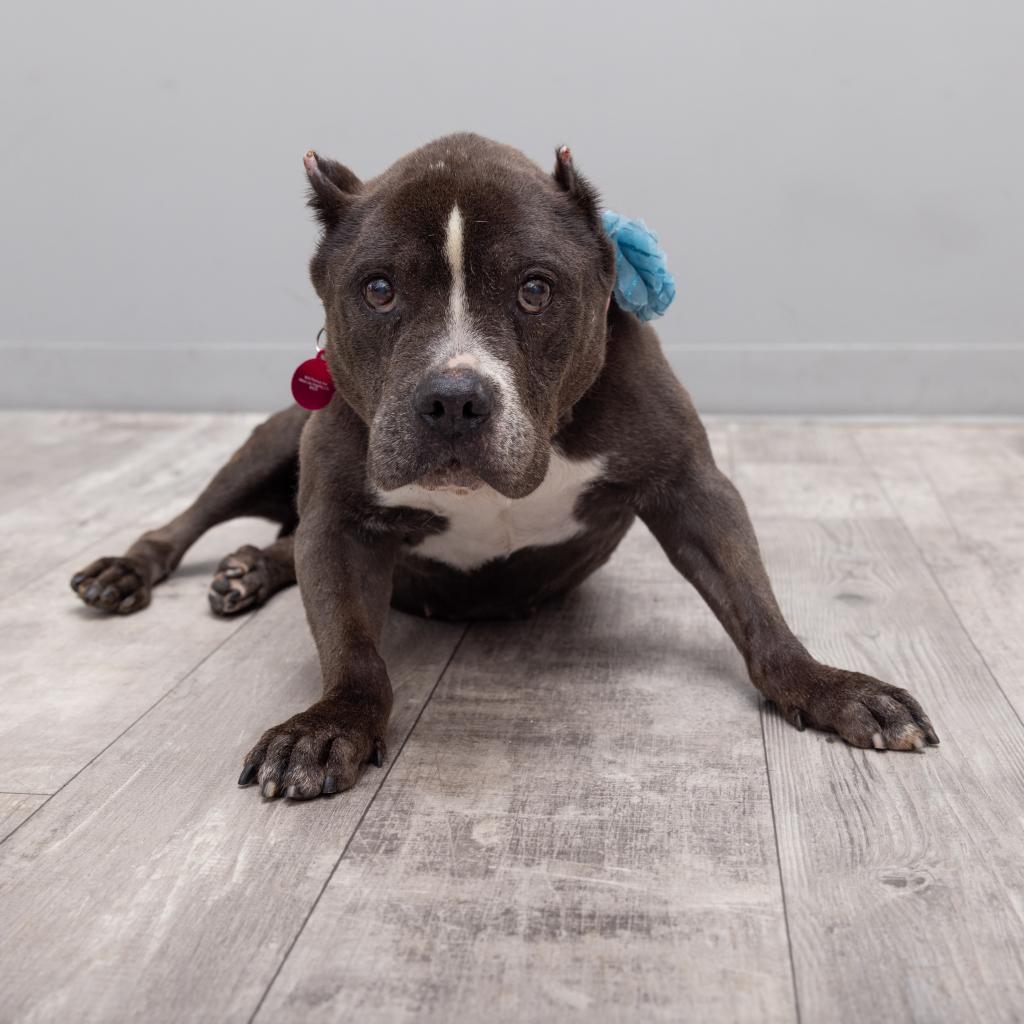 Chocolate
Looks like:
American Pit Bull Terrier / Mixed
Color:
Brown/Chocolate with White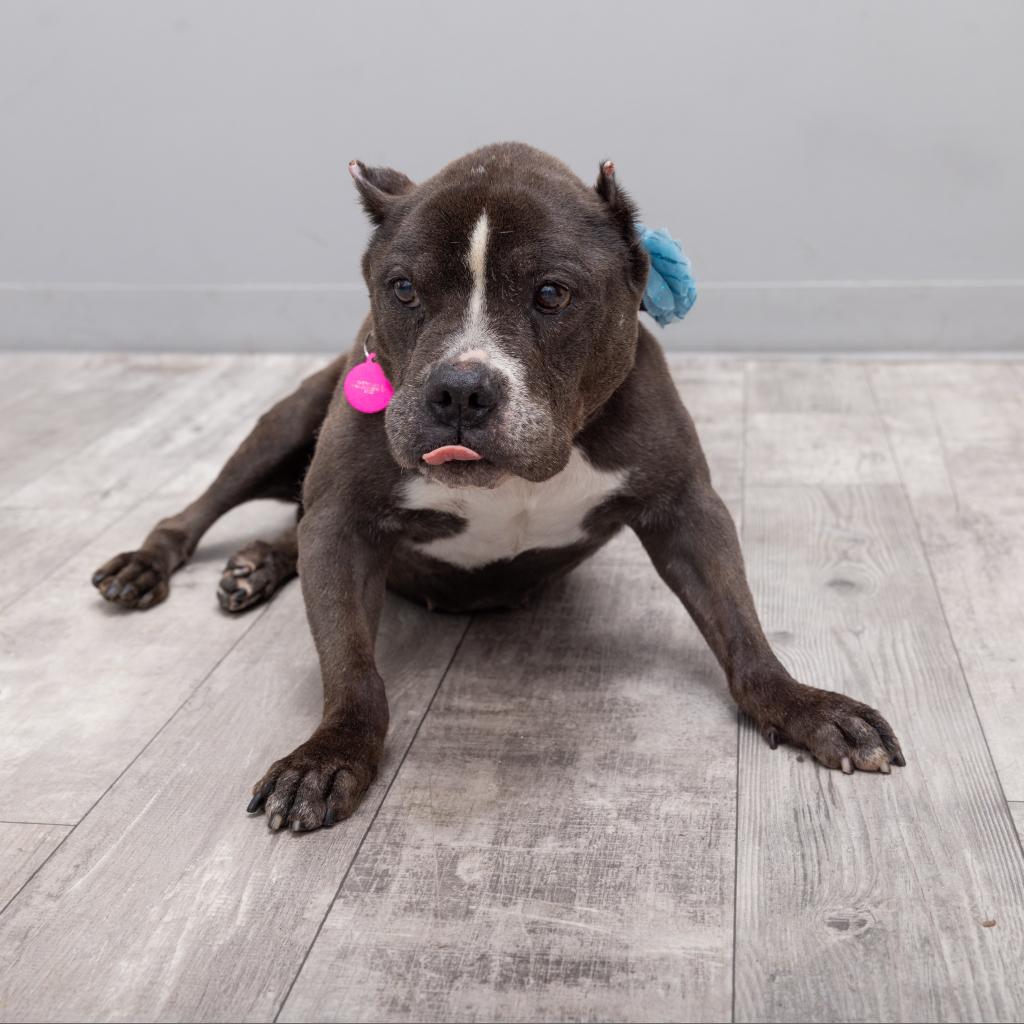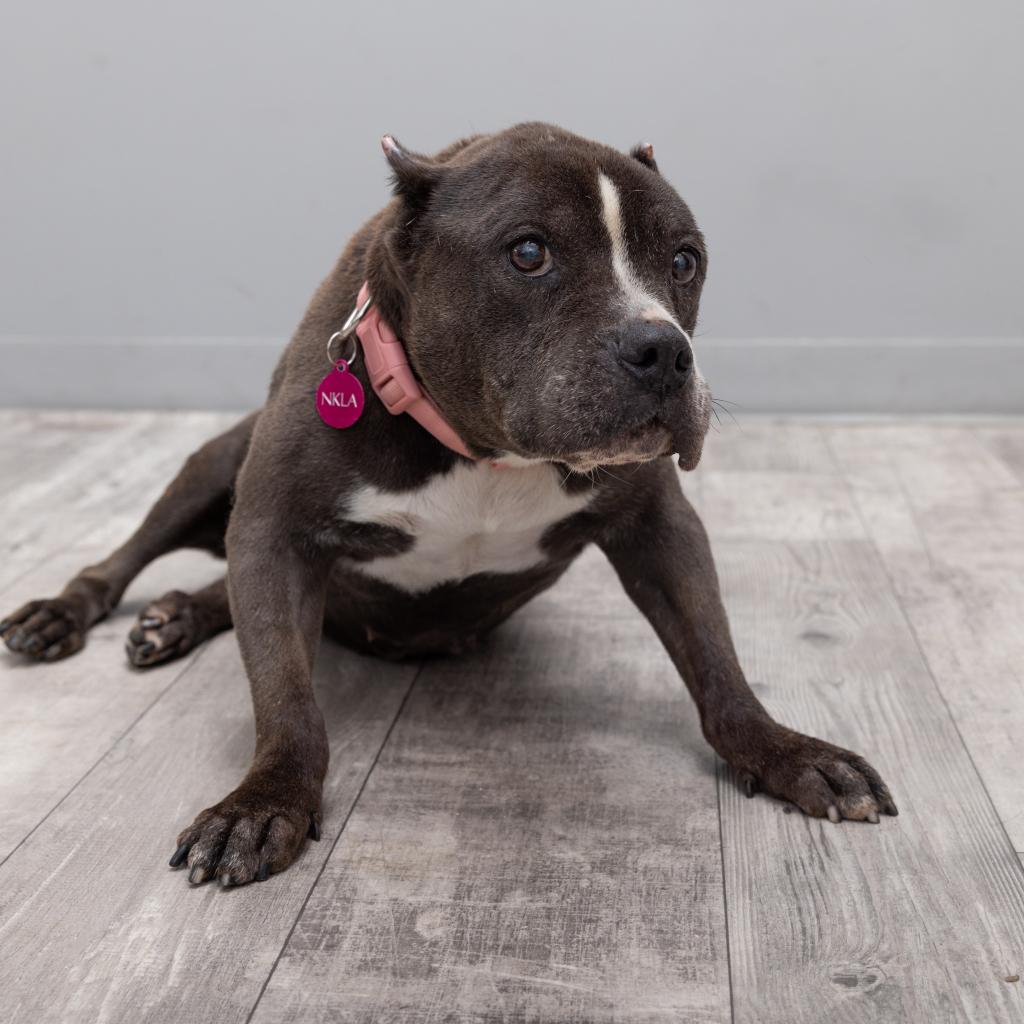 Description
Chocolate is as sweet as her name suggests! She will make a great companion dog, has very good manners with both kids and other dogs, and is content spending the day by your side or on slow walks. Come let Chocolate melt your heart with her old lady waddle; she would love a place to live out her golden years!