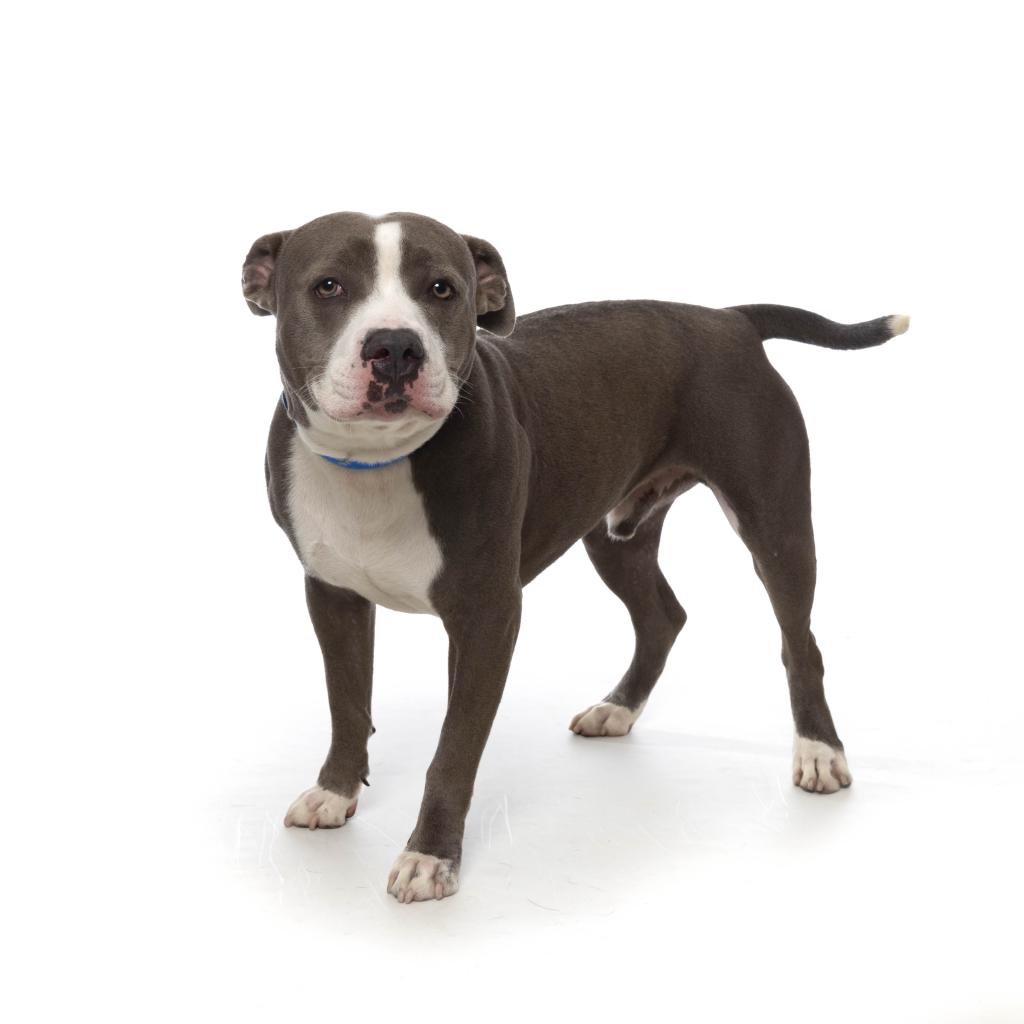 Obsidian
Looks like:
American Staffordshire Terrier
Color:
Gray/Silver/Salt & Pepper with White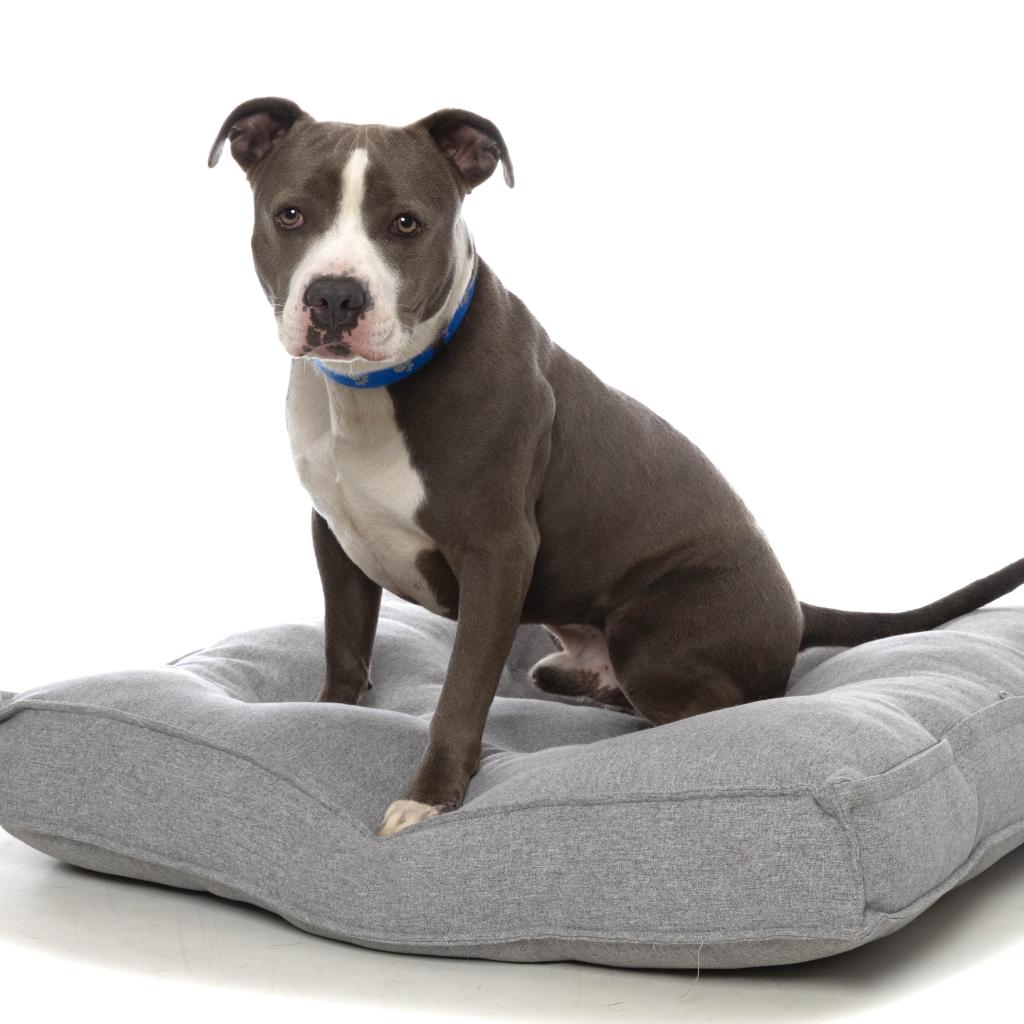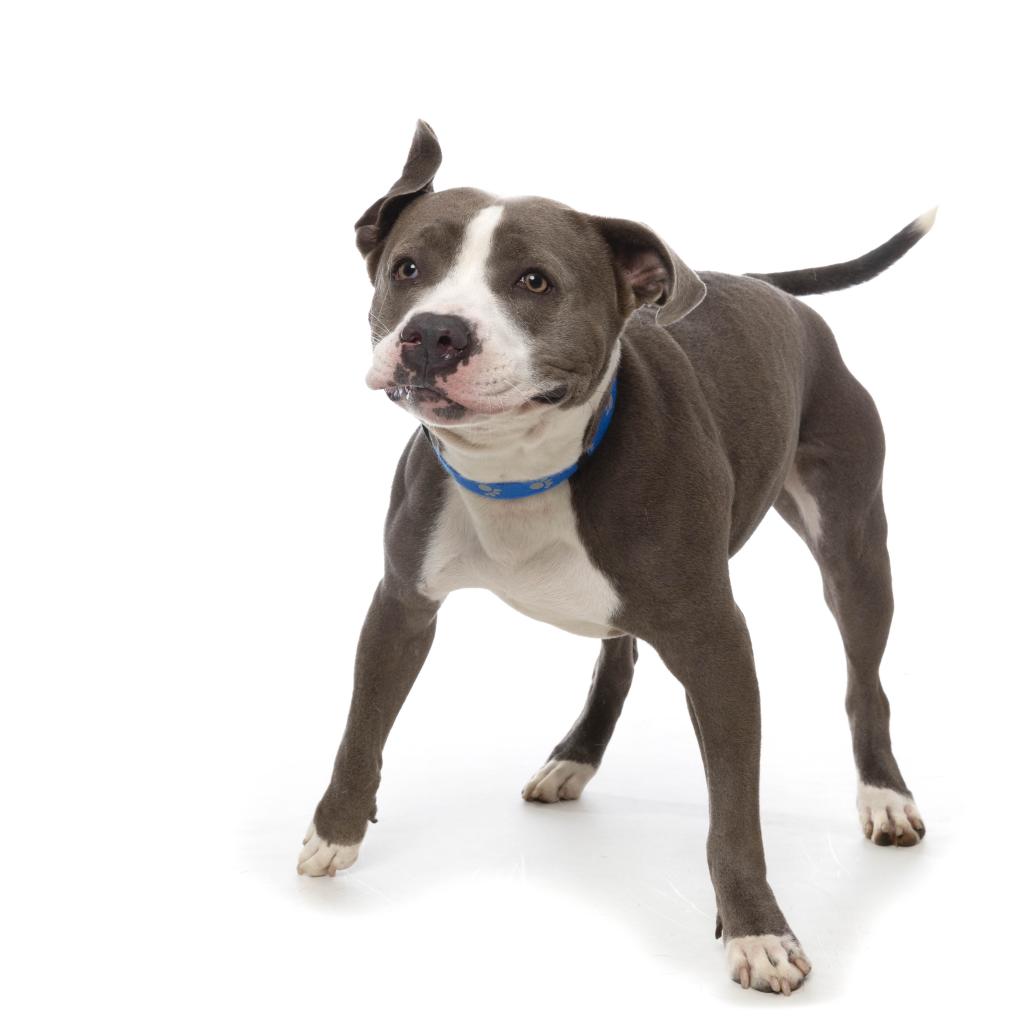 Description
Meet big goofy puppy, Obsidian!! This pocket pittie doesn't take anything too seriously and is ready to bring some silliness into your life. Come watch him try to catch raindrops in his mouth, throw toys high up into the air, or just run full speed at you doing full body wiggles. This boy loves people and can get along with other dogs who are comfortable with his excited play style.